Should you Consider Eyelid Surgery for a Refreshed Appearance?
Posted on: May 15 2016
By: admin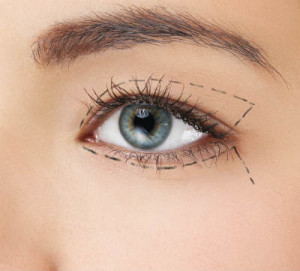 Dr. Walayat Hussain has an excellent reputation as an experienced and highly trained dermatologist. He is one of relatively few physicians to complete the extensive training program at the American College of Mohs Surgery. While he is a trusted skin cancer specialist, patients may also turn to Dr. Hussain for facial rejuvenation; specifically, for eyelid surgery.
The Eyes Have it
The eyes are one of the first things we notice. They are described as the "windows to the soul" because it is the eyes that reflect our inner vibrancy and joie de vivre, if you will. However, because the skin around the eyes is more delicate than that elsewhere on the face and body, the eye area is also one of the first to hint at aging. If the crinkles around the eyes are coupled with fatty deposits and loose skin on the upper lids, our inner flame is diminished to a flicker and we look more exhausted than exuberant. Eyelid surgery can change all of that.
Aging Eyes, What Happened?
As we age, the biological ingredients that keep our skin well-supported become increasingly hard to come by. Collagen, elastin, calcium, hyaluronic acid, and other substances are reduced in the aging body. As a result of diminished stores, the skin loses elasticity; it becomes loose and crepey, saggy and sad. Because the skin around the eyes is already fragile, the effects of age can seem compounded. In extreme cases, upper eyelid sagging can actually impair vision.
Could you Benefit from Blepharoplasty?
Eyelid surgery is called blepharoplasty. This surgical procedure can remove excess fat from beneath the eyes and tighten skin on both the upper and the lower lids. The procedure has become increasingly popular in recent years due to the longevity of results. Why inject dermal fillers every few months when you can refresh your face for several years?
Blepharoplasty is an excellent solution for:
Excessive puffiness or under eye bags
Loose, sagging skin on the upper eyelids
Fatty deposits on the upper or lower lids
An aged appearance due to tired-looking eyes
Dr. Hussain understands the delicate nature of eyelid surgery. His extensive surgical training makes him an excellent resource for patients considering facial rejuvenation with blepharoplasty. Contact us for more information.
Posted in: Cosmetic Dermatology