Exploring Treatments for Skin Cancer
Posted on: Jun 15 2016
By: admin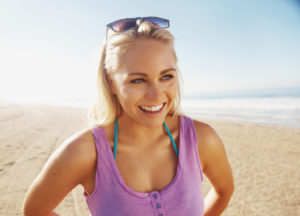 Skin cancer is a diagnosis that can cause a great deal of concern. As such, patients facing even the  suspicion of any type of skin cancer are deserving of thoroughness and gentleness. In our practice, this is the norm. Dr. Hussain is not only an experienced dermatologist, but he is a Fellowship trained Mohs surgeon and a recognized authority on skin cancer who believes in giving each patient the personal attention they need to address their dermatologic conditions. His special interest in skin cancer diagnosis and treatment makes him a wonderful resource for patients exploring their treatment options.
Cryotherapy
When detected early, it may be possible to remove a small, superficial skin cancer growth with cryotherapy, or freezing. This method is only suitable for eliminating abnormal cells on the surface. Deeper involvement requires excision or Mohs Micrographic Surgery.
Excision
For much of the history of skin cancer treatment, standard excision methods have been employed. This involves making a discreet incision around the border of the growth, and removing abnormal tissue as well as a small amount of healthy tissue adjacent to the lesion. Incisions require stitches, and slight scarring may occur. Large growths that are removed with standard excision may require reconstructive surgery.
Mohs Micrographic Surgery
We are pleased to offer our patients the option of skin cancer removal using the precision Mohs technique. Mohs micrographic surgeons like Dr. Hussain have attained a high level of skill through extensive and arduous training. This surgical procedure is conducted in a step-by-step process of mapping, removing, and examining thin layers of tissue bit by bit. Although the duration of the procedure itself may longer than standard excision, Mohs surgery has the highest success rate of other methods, and is the most conservative in terms of tissue preservation.
Topical chemotherapy
Like cryotherapy, topical chemotherapy may be an appropriate treatment for superficial basal cell and squamous cell carcinomas. However, treatment is completed over several weeks, during which the topical medication must be applied daily as prescribed. Side effects such a flu-like symptoms and skin irritation may occur. Additionally, it is difficult to ensure that all abnormal cells around the margins of the growth are treated.
In treating skin cancer, the ideal approach is one that considers all factors of each individual case. Taking a personal approach with each of our patients, we are able to attain the desired outcome.
We are happy to answer your questions. Contact us today.
Posted in: Mohs Surgery