Mohs is Making Strides Toward Melanoma
Posted on: Jan 15 2017
By: admin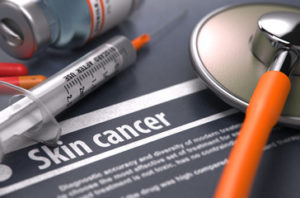 As a respected Mohs Surgeon in the UK, Dr. Hussain understands the heartbreak that patients feel when their skin cancer diagnosis is confirmed. This diagnosis is the onset of many questions, some of which you may have difficulty formulating due to the overwhelming stress of your situation. This is just one of several reasons to consult with a Fellowship trained Mohs surgeon about your treatment options. Dr. Hussain can discuss with you the most appropriate method of care for your skin cancer, even if that skin cancer is melanoma.
Current statistics show that melanoma is diagnosed in approximately 13,000 people in the UK each year. Many of these patients are younger than one may imagine, sitting in the 15 to 34 year old category. Because melanoma rates continue to rise, and because this form of skin cancer poses a threat to life, it is important that we all educate ourselves on methods of prevention, as well as methods of treatment. According to news out of Stanford Health Care in California in the United States, Mohs is making strides toward becoming an option for melanoma patients.
The Progression of Mohs Micrographic Surgery
Just a few decades ago, no one had really even heard of Mohs skin cancer surgery. Now, this procedure is gaining ground in the UK, in the States, and other countries. The layer-by-layer approach to removing cancerous cells has historically been used in treating basal cell and squamous cell carcinomas. At that, there has often been a particular set of guidelines for this procedure, such as a visible cancer, or the development of cancer within scar tissue. Until recently, melanoma did not fit within any of the normal guidelines. Here's why . . .
Mohs is more than the meticulous removal of thin layers of skin. It is also the immediate microscopic evaluation of that tissue. Moreover, it is examination using specific dye, which makes cancer cells easier to observe. In order to the dye to be efficient, it must interact with the biomarkers of the particular cancer being treated. The correct formulation of immunohistochemistry dye was developed only within the last 2 decades. At that, the original dye worked only on the standard formalin slide, not the frozen-section slide examination used in Mohs.
Current Progress
We have yet to reach the point where Mohs can be used to treat all types of cancer, both non-melanoma and melanoma. However, this procedure is now being used at Stanford Health Care for the removal of melanoma in situ, Stage 0 melanoma skin cancer that resides only on the epidermis.
Small steps are progress nonetheless. To learn more about melanoma and your options for treatment, call 07580 411 350.
Posted in: Mohs Surgery