Want to Lower your Skin Cancer Risk? Do These 3 Things!
Posted on: Mar 15 2017
By: admin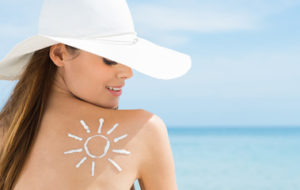 We are well into the new year, but that does not mean that you cannot benefit from the resolution to protect your skin as the weather warms up. Skin cancer is still the leading form of cancer in the world, and that means that we all need to remain vigilant in taking steps to reduce our individual risk of becoming that one in five who will be affected by this frightening diagnosis.
If you would like to reduce your skin cancer risk, remember to:
Slather the good stuff. It isn't enough to pick up any old sunscreen anymore as if it ever was. Research has proven that there are certain ingredients that are more successful at blocking or filtering harmful rays, and there are some ingredients that could be harmful to the skin. For a list of the best sunscreen products, turn to the Environmental Working Group. Remember that broad spectrum is your best friend, and that application is also a vital aspect of staying protected. Too little of even the best sunscreen will diminish its protective power.
Cover your skin. In some instances – a lot, really – the best bet is to cover up with appropriate clothing, not just sunscreen. Of course, days at the pool or beach will happen. But if you're out for a walk, or just working in the garden, put on a hat. Put on gloves! Wear long-sleeves and long pants, and protect your eyes with sunglasses that filter UV light.
These first two tips are reminders more than anything. This 3rd task, though, is one that a lot of people forget.
Check your skin regularly. Most skin cancers respond well to early treatment. But if you don't know that growth is cancerous, you are robbed of the opportunity to get the care you need in the right time frame. Early detection is the key to the successful treatment of basal cell and squamous cell carcinomas, and of melanoma.
Dr. Hussain is an experienced skin cancer surgeon who has been trained in the Mohs technique. If you have been diagnosed with skin cancer, contact our West Yorkshire practice to explore your treatment options.
Posted in: Skin Cancer