Left temple / forehead
Case ID:

0472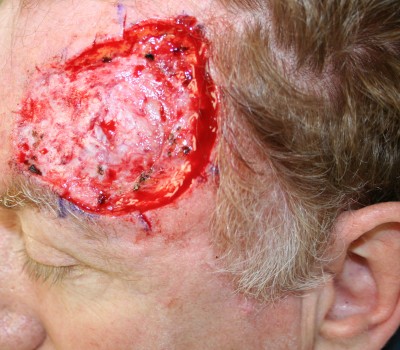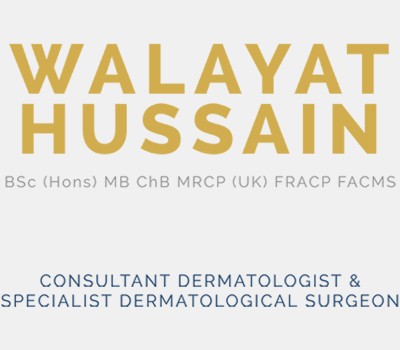 Close-Up: Surgical Hole After Skin Cancer Removal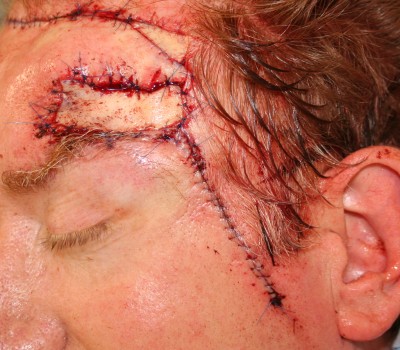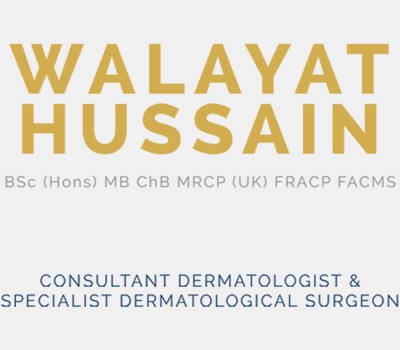 Close-up: Plastic Surgical Reconstruction by Dr Hussain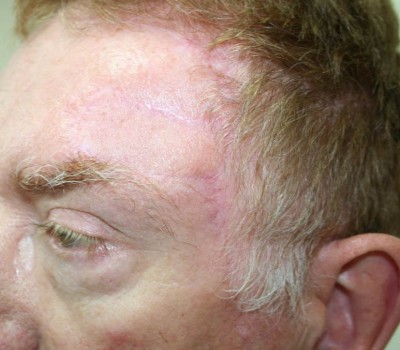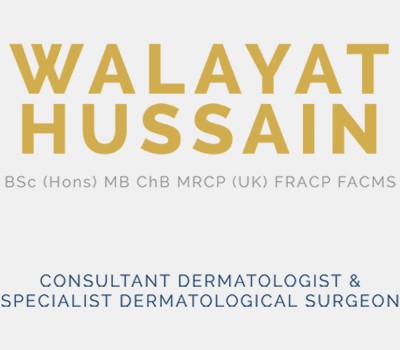 Close-up: Long Term Result
Surgical Hole After Skin Cancer Removal:
This patient was referred to me by another doctor, after 2 failed attempts to successfully remove a skin cancer on his left forehead. After Mohs surgery, although the cancer had been successfully removed, the resulting defect was very large indeed.
Plastic Surgical Reconstruction by Dr Hussain:
Although a skin graft could have covered the wound, it would remain very noticeable indeed. I therefore opted to repair this challenging wound using a combination of flaps. I repaired the top half of the wound with a CLASS flap (a technique published by me in the British Journal of Dermatology) and the lower half with a rotating island pedicle flap.
Long Term Result:
Despite the very complex repair, the result is very pleasing indeed.